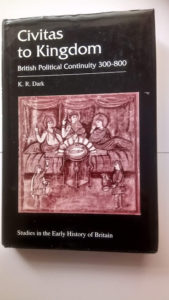 Published by Leicester University Press. 1994
Studies in the Early History of Britain. This integrated archaeological and historical study of the sub-Roman kingdoms of Britain is the first modern survey of the topic. This book will be an excellent complement to the highly successful Origins of Anglo-Saxon Kingdoms also published by Leicester University Press.
322 pages. Hardcover, dustjacket. Both in good condition.
£50 p&p extra. Cat no 106