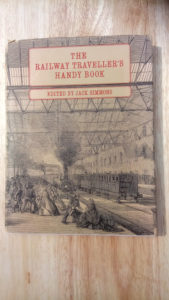 Hints, Suggestions and Advice Before the Journey on the Journey and After the Journey.
Published by Adams & Dart, Bath. 1971. First published in 1862.
Hardback. Condition very good. Dust jacket has signs of shelf wear, more to the top of the jacket. Otherwise, a clean copy. Clipped. 116 pages, black and white illustration.
£15 p&p extra. Cat no.192