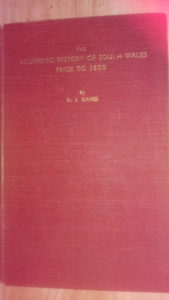 Published by University of Wales Press Board 1933.
Hardcover, no dustjacket. Dark red cloth with gold lettering on cover and spine. Condition, some bumps on corners. Some foxing on inside of covers and end plates. No ink or pencil marks. xi and 171 pages and 3 maps.
£10 p&p extra. Cat no. 207.