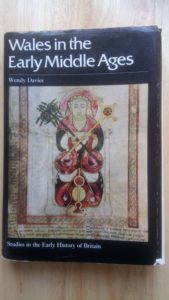 Studies in the Early History of Britain.
Published by Leicester University Press 1982. ISBN 0718511638.
Hardback in black cloth in good condition. Dust jacket quite loose and has usual signs of shelf wear with corners worn. Signs of having been used with some yellowing/sun bleaching on pages. Otherwise, a good solid copy. xiv and 263 pages, 66 illustrations. Unclipped.
£25 p&p extra. Cat no. 210