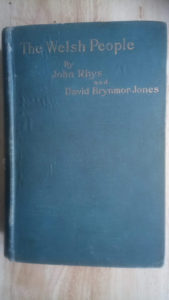 Chapters on their Origin, History, Laws, Language, Literature and Characteristics.
Published by T. Fisher Unwin. 1902. Third and revised edition.
Original green cloth(it looks green in daylight), gilt. xxvi and 678 page, 2 maps and 2 tables. Hardcover, rubbed and worn, spine worn. Maps have tears but still attached. Foxing inside covers. Pages have rough cut edges. No ink or pencil marks.
£15 p&p extra. Cat no. 203