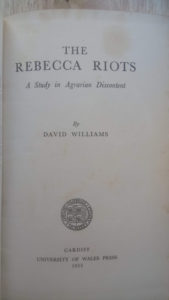 University of Wales Press 1955.
Hardback, no dust jacket. ix and 377 pages, 10 illustrations and 4 maps.
First edition, original blue cloth hardcover, gilt lettering to spine. Condition, good. Some foxing to edges and tanning on endpapers. Tightly bound. Not an ex-library copy.
£10 p&p extra. Cat no. 214.